Jeffers to Produce and Distribute Custom 55 Chevy Bodies
Larry Jeffers Race Cars and Tim Wallace Motorsports are pleased to announce that LJRC will be the exclusive manufacture of the Tim Wallace Motorsports designed 7/8th scale 55 Chevy bodies that have become a very popular fixture in the Top Sportsman and Pro Mod ranks.
The TWM 55 bodies are purposely designed the body to be the first 55 Chevy, to be proportionally correct with the original 55 Chevy street car. Thus, this 55 body will give the racecar that very iconic and nostalgic look that many find appealing.
TWM spend a great deal of time and resources in the design of the 7/8th scale body along with collaboration with Bob's Pro-Fab Race Cars and John Bohannon Concepts in this process. The goal was to make the body a value to the racers looking for this particular style. To date TMW had sold twenty-two of the 55 bodies, however there was a growing demand for a carbon fiber version.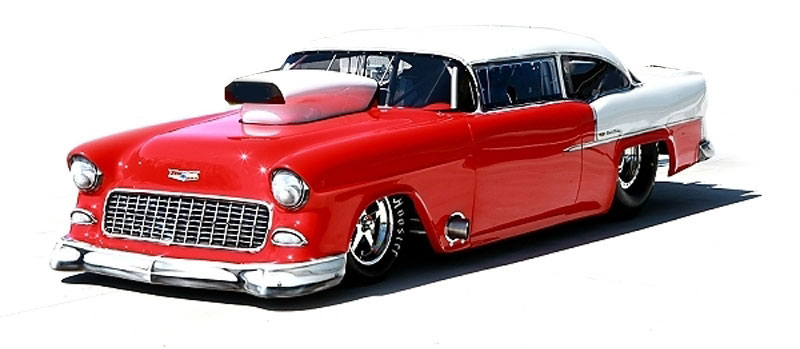 country and in the middle of all the major top sportsman and pro mod chassis shops in the U.S., and he can do carbon, therefore it was a no brainer
to get with Larry on this project" opined Wallace.
LJRC has the capability to serve perspective clients with a choice of purchasing either a fiberglass, or a carbon fiber version of the quality bodies.
Interested parties should contact Larry Jeffers Race Cars at 636-671-1300 or at LJRC1.com